"Roberto Santibanez is an undeniable authority on traditional and contemporary Mexican cuisine"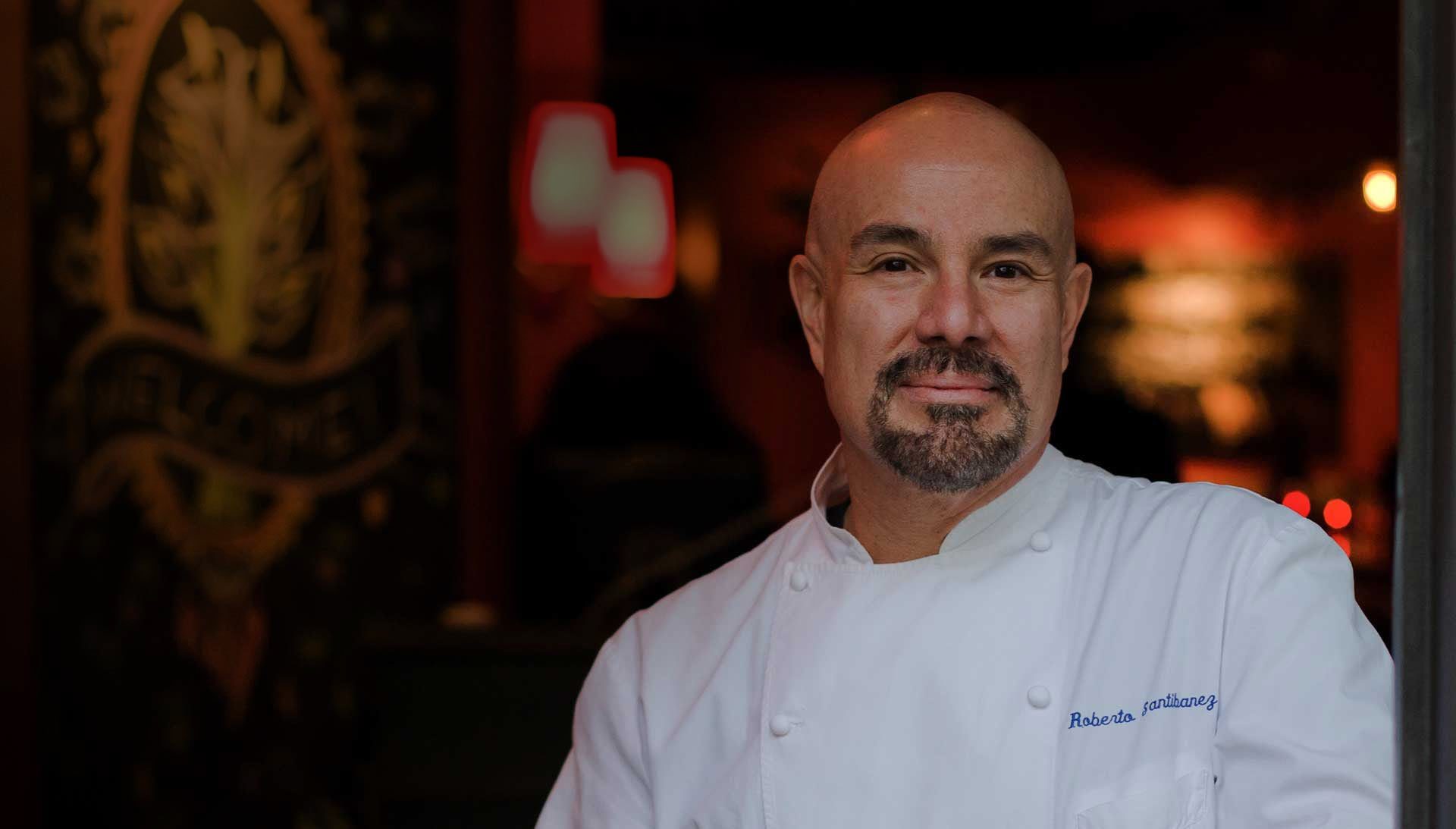 As a native of Mexico City and a graduate with honors from Paris's top culinary institutions, award-winning Chef Roberto Santibañez's culinary resume includes stints as restaurateur, culinary consultant, author and teacher in Mexico, Europe and the United States.
As with most legendary chefs, his love affair with cooking began as a young boy when his grandmother, a "world traveler," taught him that food preparation does not always have to be by the (recipe) book. After working in kitchens throughout college, Santibañez went on to strengthen his classical culinary foundation at the renowned Le Cordon Bleu in Paris.
Santibañez then spent two years as the executive chef of the Henbury Estate in Cheshire, England, before returning to Mexico City to cook for the Foreign Affairs Ministry, where he "rediscovered" the complexities of Mexican cuisine. Looking back, Santibañez recalls this period as "the true jumping-off point" for his career. "I was ready to combine all that I had learned with everything I felt in my heart," explains Santibañez. Over the next several years, he added the title of restaurateur to his résumé, becoming in 1985 the executive chef of El Olivo and later the chef-owner of El Sax, La Circunstancia, and Restobar Salamandra, which all opened to overwhelming critical acclaim and raised the bar for contemporary Mexican cuisine in Mexico City.
"You'd be hard-pressed to name a chef who has done more for Mexican cuisine in the United States than Roberto Santibañez"
Seeking new challenges, he left Mexico in 1997 to become the executive chef of Fonda San Miguel in Austin, Texas. During his four years there, Santibañez was named "Best Chef" by The Austin Chronicle and garnered a five-star review from The Austin American-Statesman.
In 2002, Santibañez joined for five years the team at Rosa Mexicano restaurants in New York dedicating his talent and experience to his role as Culinary Director. During his tenure Zagat Survey rated Rosa Mexicano as "The gold standard for upscale Mexican dining."
His first cookbook Rosa's New Mexican Table (Artisan 2007) a definitive and creative book on Mexican food was nominated for an IACP and a James Beard Awards. Chef Santibanez' second cookbook "Truly Mexican" (Wiley 2011) was among the Notable Cookbooks of 2011 by The New York Times and the Best Cookbooks of 2011 by Epicurious. His third cookbook Tacos, Tortas and Tamales (Wiley 2012) named one of the best cookbooks of the year by Food and Wine magazine.
Currently he is the chef/owner of Fonda restaurants in Brooklyn and Manhattan NY, Mi Vida in Washington D.C. and the culinary director of Blue Dalia in Natick, MA, where patrons have the opportunity to sample his urban and contemporary Mexican fare.
Santibañez has traveled extensively as an ambassador for Mexican cuisine, presenting lectures and cooking demonstrations at the Culinary Institute of America and other esteemed institutions throughout the U.S., Mexico, Brazil, Argentina, Chile and Australia.
His recipes have been published in several cookbooks and food magazines in the U.S., Europe and Mexico.
"Rather than reinventing the wheel or adjusting recipes to make them more universally palatable, Chef Santibañez is building upon his culture's existing culinary heritage"